Dashboard QMISClick here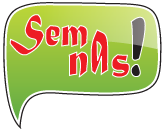 Welcome to our Customer Relations Management Portal. The Kenya National Examinations Council (KNEC) was established to offer examinations and award certificates to successful School and Post School candidates. In performing this mandate, KNEC seeks to ensure that all its stakeholders are well guided and informed.
Semanasi provides an all-inclusive reference, with instructions and information on the management and administration of all examinations.
Dear Customer your opinion is incredibly important to us because it forms the basis of what we use to continuously improve on our service delivery to you. Kindly let us know how we are doing by filling in a short survey at the end of each article. It will take less than a minute!
Karibu!